It's OK to call it the WuFlu or the China Flu or whatever. It's even OK to say that it came from a lab--cuz New York Magazine has confirmed it! Like, who would have ever figured that out, otherwise?
It seems that only yesterday--less than a week ago, anyway--this was the public orthodoxy:
A new poll finds 40% of respondents believe in a baseless conspiracy theory that the coronavirus was created in a lab in China.

There is zero evidence for this. Scientists say the virus was transmitted to humans from another species.https://t.co/GDTo2geUng

— NPR (@NPR) December 31, 2020
Zero evidence! Conspiracy theory! Trump! Deplorables! Settled Science--or something--let it speak! Trump, Trump, Trump! Racism!
But now, virtually overnight:
For years, scientists have been hot-wiring viruses to be stronger, deadlier, and more transmissible. The bet was that their work would help prevent a global pandemic. But what if it caused one? @nicholsonbaker8 reports https://t.co/MMhn5Ea21e

— New York Magazine (@NYMag) January 4, 2021
And it gets worse: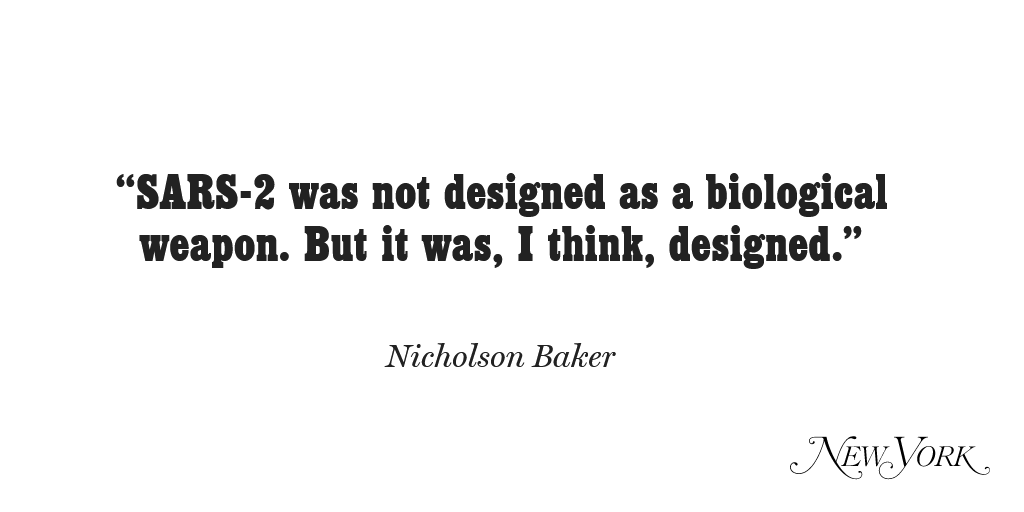 And who was the guy who funded that project over in Wuhan? Oh, yeah: St. Anthony Fauci, patron saint of Lockdowns. Progressivism is never having to say you're sorry. Or admitting that anyone else was right.
And by the way ...
Rate Of Adverse Reactions To COVID Vaccines Already 50x Higher Than Flu Shot