FBI Seeking Information Related to Violent Activity at the U.S Capitol Building
An anonymous poster at FR has a photo up at FR: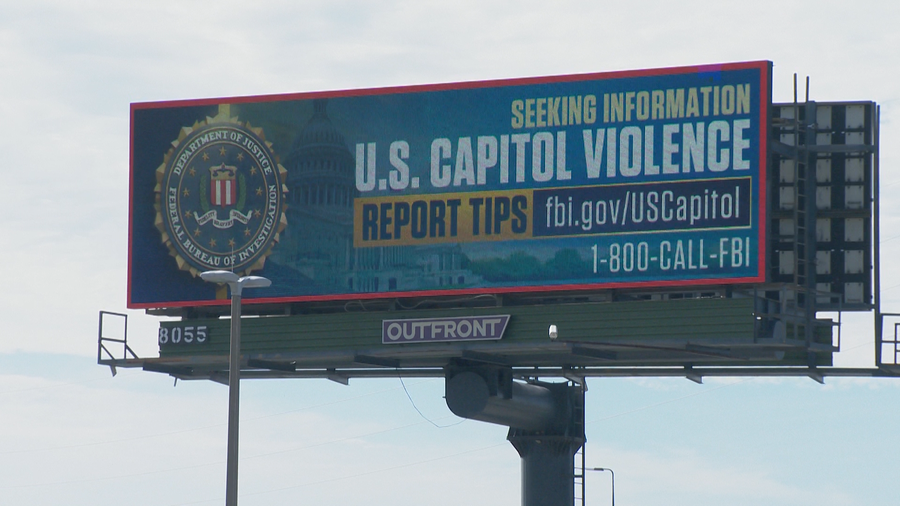 Apparently this same technique for soliciting information--first implemented with regard to the violent riots staged by Antifa/BLM across the country last year--was so effective that the FBI has decided to replicate that effort. Remember?
In other news ...
California man lived inside O'Hare Airport security zone for 3 months — because he was afraid to fly during COVID, prosecutors say
"Prosecutors say," you ask? That's right. He's being held on criminal charges:
Aditya Singh, 36, arrived at O'Hare's Terminal 2 on a flight from Los Angeles on October 19, Hagerty said. He's allegedly been living inside the airport's security zone ever since.

Saturday morning, two United Airlines employees confronted Singh at the airport about his status and asked to see his work ID, Hagerty said. Singh lowered his COVID mask and showed him an airport ID that he wore around his neck.

The identification was reported stolen by an airport operations manager on October 26, according to Hagerty. Police took Singh into custody around 11:10 a.m.

Hagerty said Singh admitted that he found the airport credentials in Terminal 3 and said he was afraid to fly home due to COVID and because other passengers gave him food.

According to his defense attorney, Singh, who has no criminal background, lives in the Los Angeles suburb of Orange, California. He has a master's degree in hospitality.

Prosecutors charged him with felony criminal trespass to a restricted area of an airport and misdemeanor theft.

[Judge] Ortiz called the allegations against him, "quite shocking."

"I do find that those alleged actions make him a danger to the community," Ortiz said before setting bail at $10,000 and ordering him to go onto electronic monitoring if he's released from jail.
Singh won't be allowed to fly home pending resolution of the case. What a country!
Barr told Trump that theories about stolen election were 'bulls---'
We noted at the time that Bluto Barr was remarkably quick off the mark in his assessment of the election results, given the stunning statistical anomalies and considerable witness evidence. Others were apparently surprised as well:
Other aides in the room, including White House counsel Pat Cipollone, were reportedly surprised that the attorney general had made the comment, though did not disagree with his remarks.
Barr was even quicker off the mark in condemning Trump after January 6--for supposedly "betraying his office". In the link provided by Titan 28 Victor Davis Hanson observes:
It is clearer each day that the ringleaders of that assault, who had planned it days before, were semi-professional political thugs not especially connected to the Trump campaign

and completely uninfluenced by the president's remarks

to his approximately 300,000 partisans on January 6.
That appears to me to be an entirely judicious appraisal of what we know. No word yet from Bluto Barr on whether the 'snap' impeachment was 'bullshi*t' or, indeed, whether his own remarks were 'bullsh*t'.. And I'm not holding my breath on that one.