Trump let us down? Huh?
Well, what happened to that foot to foot-and-a-half stack of original FBI documents that John Solomon assured us would be declassed within 2-3 days? That was last week. The Senate interviews are little more than light comedy--the internal documents are what we want.
And then there's the pardons. I would be personally disappointed if Julian Assange were not pardoned. There are those who claim that Trump will back off from this pardon lest he PO the senators who will/may be conducting a show trial of Trump.
Please, Mr. President--just pull the trigger on both these measures. We need to get to the bottom of the Russia Hoax and the definitive deconstruction of the American Republic.
Fear Porn
Sundance sums it up. Apparently--if we're to believe the WaPo--the FBI's remarkable information gathering strategy has paid dividends, in the minds of its analysts: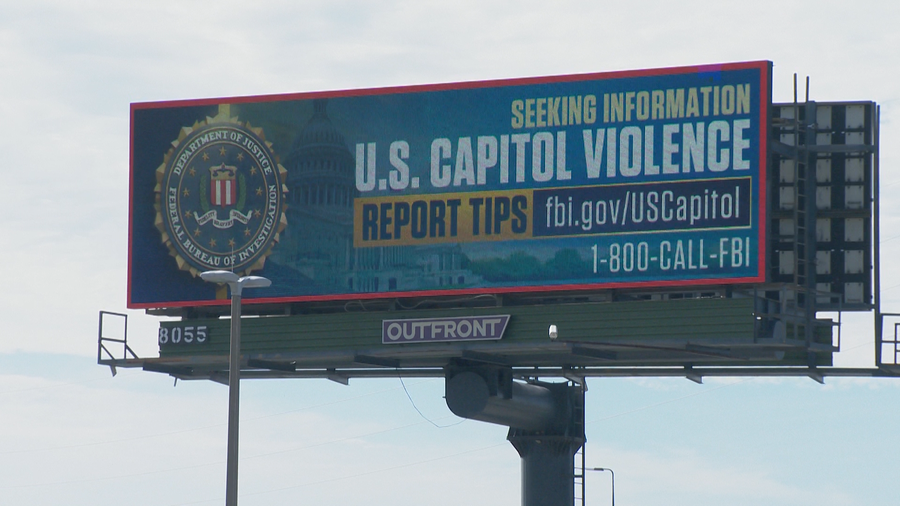 Can you imagine being on the receiving end of that tip line? One way or another, according to the Bezos Post, the FBI has received super secret "intelligence" that a vast horde of QAnoners, disguised as National Guardsmen, will storm DC--thus, presumably, the extraordinary military preparations. Really. According to the FBI--and we have this right from the top, from Chris Wray--Antifa is an ideology but NOT an organization and thus can't be touched because First Amendment and so forth, whereas QAnon IS an organization.
As I say, sundance captures this perfectly:
According to the Washington Post, the FBI has shared super-secret, non-specific, possible-threat assessments to include militant Qanon supporters posing as National Guard during the inauguration of JoeBama. Abject silliness has now turned to the structurally absurd. Of course the evidence is anonymous and denied in the middle of the article… but still, pushed by WaPo.
The good news in this 'abject silliness' is this. I doubt that most Trump voters have even heard of QAnon, much less have any clue what it's supposed to be about. The Establishment association of QAnon with the installation of a new post constitutional Biden Inc. regime amid all the attendant Junta Chic street theater we're witnessing will certainly only further discredit our Ruling Class in the eyes of an already distrustful public that sees all too clearly the collusion of Big Tech and Big Government.
I'm not even going to get into this story:
Clinton and Pelosi suggest Trump may have been on phone with Putin during Capitol siege

Nancy Pelosi called pro-Trump rioters 'Putin puppets' and the Capitol siege a 'gift' to the Russian president
except to point out that it's totally of a piece with the QAnon BS and that the Ruling Class clearly believes that no cynically produced and repeated conspiracy theory is a bridge too far when it comes to fooling all of the people all of the time. Or enough of the people enough of the time.
Meanwhile Bluto Barr, disgraced former AG, thinks election fraud is BS.
Finally, Covid Forever! And Ever! Vaxxing, masking, and obsessive-compulsive hand washing as a way of life. The New Abnormal.
So, yesterday, via LifeSite, we learn what Jonathan Van Tam--deputy chief UK medical officer--envisions for the future. A whole new way of life and a change in "mentality." Yes, Van Tam envisions the public choosing to descend into Covid induced mass paranoia based on government guidelines:
the public "will choose" to incorporate behaviors like social distancing and wearing a face mask into their day-to-day lives, as a change in mentality resulting from government guidelines.
How will our young people get married and raise families? Perhaps that's part of the Great Reset, the New Abnormal. Formerly common human behavior--love, marriage, children, a new generation--will become "behavior" reserved for the Ruling Class while the proles slide into a self chosen extinction--because 'government guidelines.'
And Covid vaxxing as a way of life, a new mentality. I don't know how many people have thought this through, but the reality of vaxxing for a constantly moving target--a virus that continually mutates just like the flu or the common cold--suggests a new rhythm of life in which we pretty much live from one set of shots to the next:
But it is not only face masks that Van-Tam predicts will be adopted as a cultural norm. The medical professor also stated that vaccination programs will likely drag on for some time: "I can't tell you how long the vaccine protection is going to last for. We are very hopeful it is going to be in the region of a very high number of months, possibly a small number of years," he said, adding that he "can't say yet."

"I think the virus is going to continue to change over time, as the disease has already shown signs of doing — and I think the virus is likely to be with us probably for the foreseeable future — probably in the same way that flu is," Van-Tam warned.

"I don't think we are ever going to take this virus away out of humankind," meaning that, if "the virus is going to continue to change, there will come a point where we will have to reformulate the vaccines … just like we do for flu every winter."
Our common cold immunity typically lasts for only a few months--perhaps as few as two. That's why it's common for people to get a coronavirus caused cold in the fall and then again in the spring. Influenza follows the same pattern. There is no vaccine for the coronaviruses that cause colds, and it turns out that typical effectiveness of the flu vaccine is in the 30-40% range. Beyond the likelihood that the Covid virus will continually change, requiring new vaccines, what's the likelihood that these experimental 'vaccines' will actually be as effective and safe as claimed? You're not hearing it through the MSM, but there are many respected medical science experts with serious doubts on both scores. Meanwhile, without virtually any of this being hashed out publicly, We The People are expected to simply submit without question--or with questions canceled.
The next two years ...
Surely We The People will draw a line at some point? The alternative seems to be a regime governing by the choice to adopt a paranoid lifestyle and mentality at both the personal and the social levels.