I've mentioned several times that my wife listens to the local CBS newsradio station. The national news mentioned once that the Russians may have disinformed us about Hunter Biden's laptop and emails, but otherwise has placed a total cone of silence around the whole Biden corruption story.
Instead, at the top of the hour the CBS national news leads--relentlessly, hour after hour, with Covid. It's basically Covid 24/7. It's spreading like wildfire around the country, cases multiplying everywhere. Of course, we all know that in the MSM "case" means positive test, which means something quite different than infection or illness.
I assume this is simply part of the political strategy that the Biden campaign's media proxies are propagating. The strategy is simple: Scare the bejabbers out of the populace with the Covid stories, blame it all on Trump, and watch the votes against Trump roll in. Not really for Biden, but against Trump.
In discussing this with my wife I've expressed great skepticism. My view is that Covid has by now been largely discounted by most of the population, with the exception of the very liberal sector. Signs of this to me are that in my leaning liberal, but not yet extreme, area masks in public are the exception now. People want to get back to normal. We've seen polls of parents with kids in school, angrily demanding that the schools reopen--we're talking like 75% of parents wanting the schools reopened. Local public schools are losing students to (non-unionized) private schools that have reopened. Whether that translates into pro-Trump votes, I don't know. It can't hurt him, but he hasn't made it an issue like I thought he would. A final factor is simply that independent voters in particular, as I noted yesterday, are showing themselves to be fair minded about Trump's response to Covid--they tend to think he's been doing his best, and that best has been pretty good.
Add to this, Don Surber has a terrific blog today about the other part of the overall Dem Covid strategy: Mail in voting. It's proving to be a disaster by many accounts. Read about it here:
He leads with a nice graphic: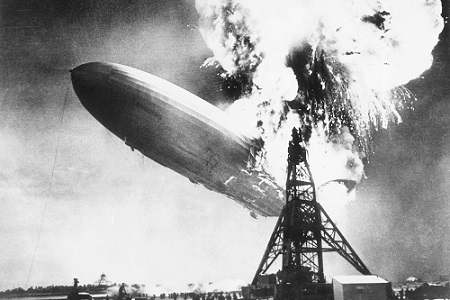 The argument of the blog is simple:
But it turns out vote by mail has hampered Democrats. As the ballots come in in North Carolina and Florida, Democrats are not hitting their marks while Republicans are beating theirs.

Democrats built their campaign around it. They whipped up covid 19 fears to get people to vote by mail. They eschewed door-to-door canvassing to stoke those fears.

Politico reported on August 4, "Donald Trump's campaign says it knocked on over 1 million doors in the past week alone.

"Joe Biden's campaign says it knocked on zero.
And we now know that the Dems are scrambling to have hundreds do in the final month what Trump has been using two million volunteers (Surber's number) to do for months.
Follow the link for more details.
Another article today hits on another but related aspect of this:
The Gaslight Election Won't Work

Whatever they claim, one electoral maxim is beginning to bite the Democrats in their proverbial nether regions: voters want to vote for something.
Again, the argument is simple enough. The Dem strategy is to make this election a referendum on Trump, and to use their media proxies to whip up a frenzy of Trump-hate. That works with their really activist base, but not otherwise. And even with that activist base, enthusiasm for the actual Dem candidates is flagging--if it was ever present.
This explains the Democratic Party power brokers' selection of Biden to serve as a "safe" face for the party, one that needs to do little more than read platitudes from his teleprompter.

Biden is not driving and has not driven the campaign. ... Biden-Harris are nothing but a Democratic generic ballot: "Who would you vote for today, President Trump or a Democrat?"

Yet, the American electorate [of all political stripes, I would add] is still accustomed to being respected enough that a party is expected to provide a real candidate and positions on issues.

Consequently, in conjunction with their elitist left-wing pillars of support—namely the media, academia, tech, and other corporate titans—Democrats are gaslighting voters. ...

The Democrats want to incite voters to hate Donald Trump's personality; and, in a referendum election, they believe this will convince these voters to vote against their own interests.

Of course, to keep this election a referendum, the Democrats can't let Biden or issues affect your vote. Offering little more than free stuff, fear, and hate, the Democrats want you to vote based upon the president's personality, not his policies—let alone his proven accomplishments. Hiding both their candidate and their issues from the voters ought to be disqualifying among self-respecting voters.
IMO, this strategy, enabled to a great degree by the Covid scare, is ultimately a loser. Especially in light of the Gallup polling that shows that Americans believe they're better off under Trump by a 56-32 margin.