I'll admit it--I've been compulsively following the Chinese coronavirus story. The big question seems to be: Does the coronavirus come from bats and snakes, or simply from a Chinese bio-warfare lab that's conveniently located near Wuhan?
Today we learn of another possibility. Maybe it came from Harvard University!
It's not every day that a department chair at Harvard gets arrested by the feds, but Zerohedge has the story, via the WSJ--
Harvard Chemistry Chair & Two Chinese Nationals Arrested For Lying About China Ties, Smuggling "Biological Material"
.
Charles Lieber is the Chemistry chairman in question: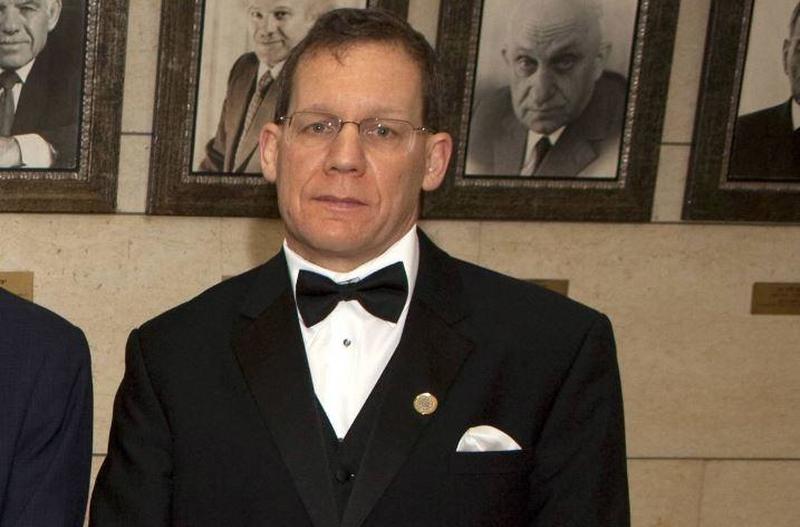 It seems one of Lieber's Chinese friends attempted to smuggle "21 vials of biological materials in his sock". I'm guessing the biological materials were secreted in the Chinese associate's
own
sock, not Lieber's, but it's not clear from the account I read.
Officially, Lieber has only been charged with lying to investigators, but Zerohedge poses the obvious question: "Will this Harvard Chemistry Department Head be remembered as the Aldrich Ames of the new 'Cold War' with China?" After all, "Lieber's actions look like an unvarnished attempt at espionage."
Lieber was reportedly paid $50,000 a month by Wuhan University of Technology for participating in its "Thousand Talents" program, and was given more than $1.5 million to establish a lab and do research at Wuhan University of Technology, according to federal prosecutors in Boston ...
Wasn't Hunter Biden getting $50K/mo. from Burisma? Is that some sort of standard fee?
According to the
WSJ
:
When Defense Department investigators asked Mr. Lieber in 2018 about his foreign research collaborations, he told them he had never been asked to participate in the Thousand Talents Program, the complaint said. But Mr. Lieber had signed such a talent contract with Wuhan University in 2012, the complaint said.
NIH also asked Harvard about Mr. Lieber's affiliation with Wuhan that same year, the complaint said. After interviewing Mr. Lieber, Harvard told NIH in January 2019 that Mr. Lieber had no formal affiliation with Wuhan after 2012 and that he had never participated in the Thousand Talents Program, even though Mr. Lieber had a formal relationship with the university through 2017, the complaint said.
In conjunction with the program, Mr. Lieber became a "strategic scientist" at Wuhan University of Technology, according to the complaint. For "significant periods" from 2012 to 2017, his contract called for a $50,000 a month salary on top of $150,000 in living expenses paid by WUT, it said. He was also awarded more than $1.5 million by WUT and the Chinese government to set up a research lab, it said.
"The charges brought by the U.S. government against Professor Lieber are extremely serious," a Harvard spokesman said Tuesday. "Harvard is cooperating with federal authorities, including the National Institutes of Health, and is initiating its own review of the alleged misconduct. Professor Lieber has been placed on indefinite administrative leave."