Ever wonder why Joseph Mifsud fears for his safety?
Ever ask yourself, Who would I give my spy phones to if I wanted to guarantee my safety?
Ever wonder why Bill Barr and John Durham didn't tell anyone else in the US government when they flew to Rome to talk to Mifsud and/or his lawyers?
Ever guess that Barr and Durham probably laughed all the way back to the US after obtaining Mifsud's two Blackberries?
Ever wonder why the Deep State is all puckered over the Barr/Durham investigation?
Wonder no more!
Greg Rubini has
this to tell us
:
1.
Gen. Flynn case - the Mifsud Blackberry phones
The two Blackberry phones that were given to Mifsud did not have an Italian SIM.

2.
The two Mifsud phones had a British SIM.
BOTH.
How do we know?
3.
From the ICCID of the SIM cards.
The ICCID #1 is 89441000302074582859
The ICCID #2 is 89441000300487623120
(info from the Court Document)
.

4.
The Mifsud Blackberries both had a 894410003... SIM.
The 44 after 89 identifies UK.
The 894410 identifies Vodafone UK as the service provider.
5.
Mifsud blackberries had a British SIM?
Hmmm...
If I was Gen. Mike Flynn lawyer, Sidney Powell @SidneyPowell1 , I would look into Hakluyt...

6.
HAKLUYT is a British PRIVATE spy Agency,
with Headquarters in Mayfair, London.
The most EXCLUSIVE and the most expensive part of London.
Between Bond Street and Hyde Park.
Hakluyt does the dirty jobs that MI5, MI6, GCHQ are not allowed to do.
7.
Hakluyt officers are former MI6 and GCHQ.
Hakluyt has HQ in London, and subsidiaries in New York, Sydney, Singapore,
Tokyo, Mumbai (India).
Quite a network...
And LOTS of Money
hakluytandco.com
8.
Take a look at the HAKLUYT Advisory Board...
the Who's Who...
Execs of Microsoft, Sony, Johnson & Johnson, Unilever, Mitsubishi,
Central Bank of Argentina...
and Iain Lobban, fmr GCHQ Director
https://www.hakluytandco.com/advisory_board
9.
Many of the guys involved with the Spy / entrapment Operations of Gen. Flynn and George Papadopoulos are connected with HAKLUYT.
10.
Alexander Downer, Stefan Halper (and Joseph Mifsud) are all connected with HAKLUYT.
Alexander Downer was even on the Board of Directors of Hakluyt
from 2008 to 2014...
11. And guess WHO ELSE is connected with Hakluyt....

12.
Yes, that's him !
All Roads lead to Brennan
(here pictured in the Hakluyt New York Office, at 540 Madison Avenue, NYC)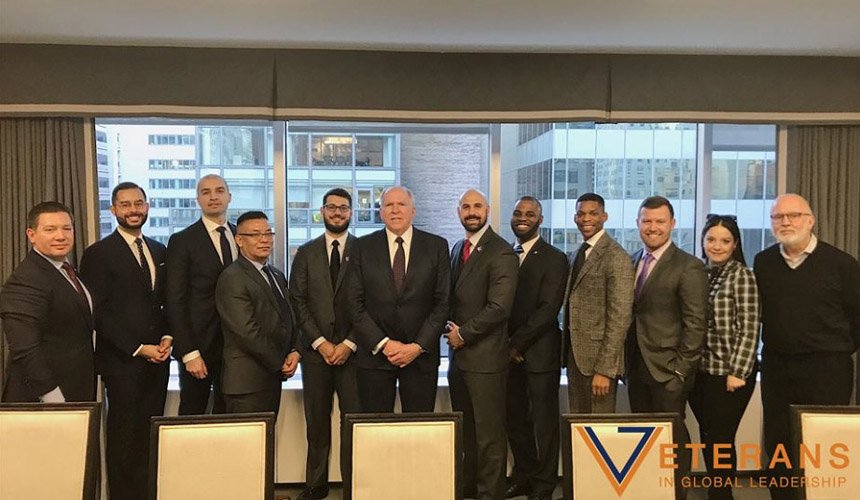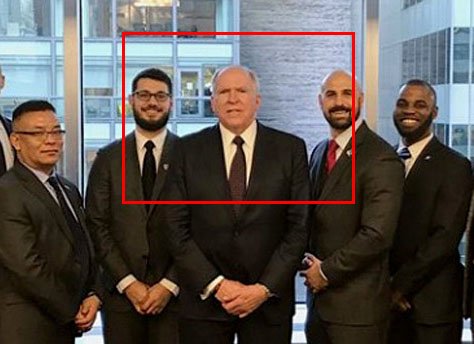 .
Me: Mifsud had those phones for quite a few years. Lots of data on them. Oh my!