No Collusion
We wrote earlier about Judge Dabney Friedrich's ruling against Mueller (and Barr) in the Concord Management case in New York, and what it means. From Consortium News via Zerogate we have another nice summary of that. It's not news to you, but it's a a great commentary. Excerpts:
Concord Management And The End Of Russiagate?
Don't look now, but a federal judge in Washington, D.C., has just shut down half of Robert Mueller's Russian-interference case.
In February 2018, the special prosecutor indicted a St. Petersburg troll farm called the Internet Research Agency along with two other companies, their owner, Yevgeniy Prigozhin, and 12 employees. The charge: fraud, traveling to the United States under false pretenses, and using social media platforms such as Facebook and Twitter to "sow discord" and "interfere in US political and electoral processes without detection of their Russian affiliation."
...

Judge Dabney Friedrich has ordered Mueller to stop pushing such stories [about people with "ties" to Putin] because they're unfair to Concord Management and Consulting, another Prigozhin company, which astonished the legal world in May 2018 by hiring an expensive Washington law firm and demanding its day in court.
...
It's a case of trial by press clip that should have been laughed out of court – and now, more or less, it is. Without the IRA, the only argument left in Mueller's brief is that Russia stole some 28,000 emails and other electronic documents from Democratic National Committee computers and then passed them along to WikiLeaks, which published them to great fanfare in July 2016.
...
Bottom line: Russiagate is going up in smoke. The claim that Russian military intelligence fed thousands of emails to WikiLeaks doesn't stand up to scrutiny while Mueller is not only unable to a prove a connection between the Internet Research Agency and the Kremlin but is barred from even discussing it, according to Friedrich's ruling, without risking a charge of contempt. After 22 months of investigating the ins and outs of Russian interference, Mueller seems to have finally come up dry.
Should be lots of great material here for questioning Mueller.
More Winning
These next two are via the invaluable Don Surber--Trump is pushing issues in the courts and slowly but surely accumulating victories. There's more winning to come:
9th Circuit sides with Trump over Planned Parenthood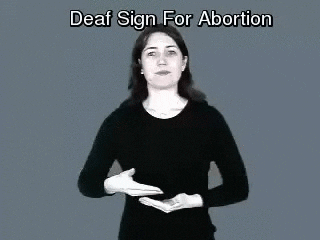 The 9th Circuit Court ruled that taxpayers may abort funding for Planned Parenthood.
Our money, our choice.
Reuters reported, "A federal appeals court on Thursday rejected emergency bids to temporarily set aside its recent decision allowing the Trump administration to enforce a 'gag rule' that could strip Planned Parenthood and other abortion providers of federal funding for family planning.
"By a 7-4 vote, the 9th U.S. Circuit Court of Appeals let stand its June 20 decision lifting injunctions blocking enforcement of the rule, which makes clinics ineligible for Title X family planning funds if they provide abortion referrals."
The 7 judges in the majority were appointed by Republican presidents including two Trump appointees. The other 4 were Democrat appointees
9th Circuit sides with Trump on sanctuary cities

"The 9th Circuit Court of Appeals on Friday ruled in favor of the Trump administration's efforts to prioritize federal dollars for local policing to towns and cities that complied with certain immigration policies.

"The ruling, a split 2-1 decision, said the Department of Justice (DOJ) was within its rights to withhold Community Oriented Policing Services (COPS) grants from sanctuary cities and states over their refusal to work with federal immigration enforcement authorities and instead prioritize agencies that focused on unauthorized immigration and agreed to give Immigration and Customs Enforcement (ICE) access to jail records and immigrants in custody.
"The city of Los Angeles first sued the administration after it was denied a $3 million grant on the grounds that it did not receive the money because it did not focus on immigration for its community policing grant application. The decision reversed a district court's ruling."
Betcha haven't heard of this one recently. What a surprise--NOT! All the resistance narratives are slowly but surely going up in smoke. Which will only lead to more distrust of the Fake News Media. More winning--for all of us!
Prosecutors unlikely to charge Trump Org executives, sources say

(CNN) A federal investigation into whether Trump Organization executives violated campaign-finance laws appears to be wrapping up without charges being filed, according to people familiar with the matter.

For months, federal prosecutors in New York have examined whether company officials broke the law, including in their effort to reimburse Michael Cohen for hush-money payments he made to women alleging affairs with his former boss, President Donald Trump.
In recent weeks, however, their investigation has quieted, the people familiar with the inquiry said, and prosecutors now don't appear poised to charge any Trump Organization executives in the probe that stemmed from the case against Cohen.
In recent weeks, however, their investigation has quieted, the people familiar with the inquiry said, and prosecutors now don't appear poised to charge any Trump Organization executives in the probe that stemmed from the case against Cohen.