I know that some, maybe more than some, readers are down because of the polls showing Biden up by--what is it, now, 20 points? That's what those polling firms are trying to encourage--discouragement in Trump voters.
However, Don Surber has an "Erie" feeling. It's a longish but, as usual, highly readable analysis of what's going on, which I highly recommend. What I want to do here is simply post two election maps. The first is Kevin McCullough's. McCullough has had an outstanding record of predicting the look of the electoral college map, going back to 2006: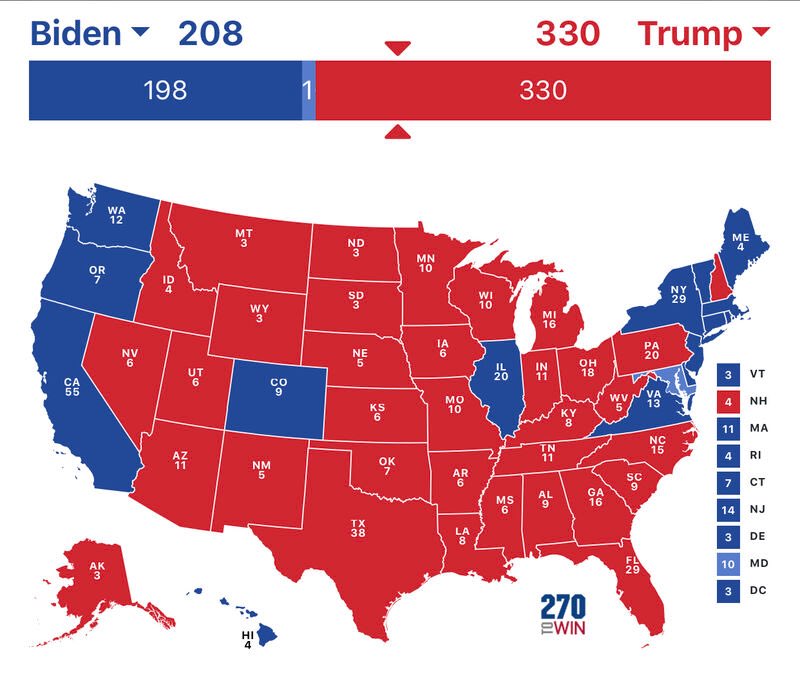 The next map is the one that Surber prefers--his own:
Read the entire blog. It's full of Surber's shrewd observations. Such as:
Real Clear Politics says Biden averages a 7.1% lead in the polls in Pennsylvania. The last poll to show President Donald John Trump ahead in Pennsylvania was in May. So why did Yahoo just post a story, "In campaign's final stretch, Democrats claw their way back in Pennsylvania"?

If Democrats are that far ahead in Pennsylvania, why is the media saying he is clawing back?
Good question.